By Jim Campbell
May 14th, 2021
Most everyone knows where they were when the tragic events of 9-11-01 happened.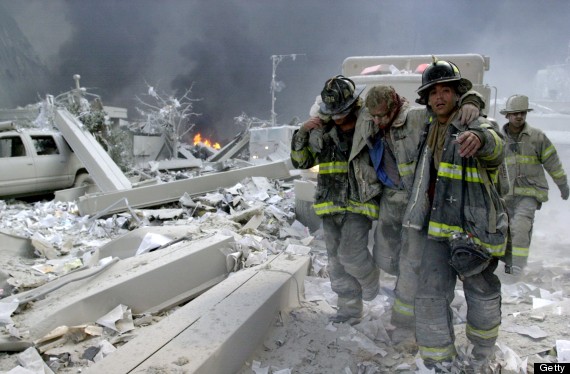 Firefighters Todd Heaney and Frankie DiLeo, of Engine 209, carry injured firefighter from the rubble of the World Trade Center. (Photo by Todd Maisel/NY Daily News Archive via Getty Images)
The video below is three years old but explosive from the standpoint of who as Americans we were and who we have become.
I large part of this has to do with the individuals we elect to be our representatives in congress who swear an oath to uphold the United States Constitution and Bill of Rights and then fail to do so.
Representatives on the far left are not just evil, it's as though they have a direct direction with Lucifer.
THE END