By Jim Campbell
March 17th, 2021
I don't know how many times it needs to be repeated but no source articles are fake news.
Be they from the NY Times, The Washington Post or any other left wing rag.
If you subscribe consider canceling your subscriptions.
If you watch MSNBC, CNBC, CNN and their ilk, it's just a matter of turning off the flat screen.
These smarmy outlets are designed for the specific purpose of spreading propaganda as well as directing the viewer toward their ultra-leftist views.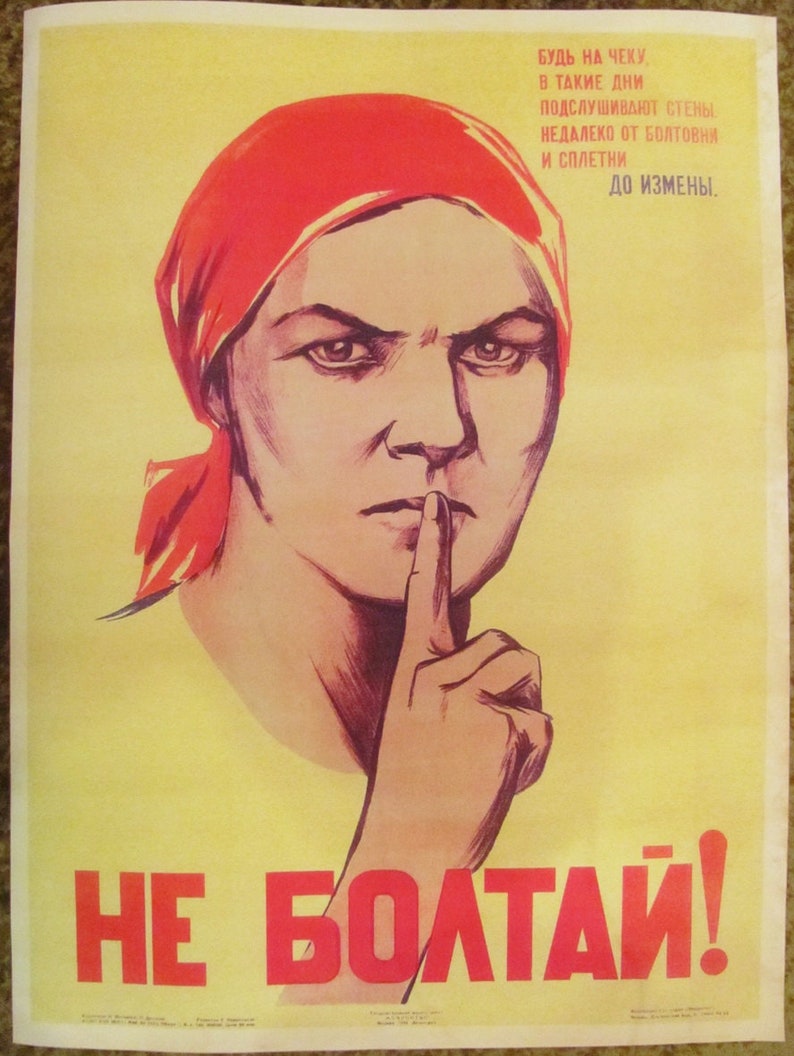 Russian Soviet poster Do not talk! Walls have ears!
THE END