Comments by Jim Campbell
February 21st 2021
American and allied forces must never trust the word of a Muslim, especially those at war.
The Longest War in U.S. History
The 20th Year of the Afghanistan War Should Be America's Last!
Far be it for me to say what would be an appropriate response to the attack on 9-11-01.
I can say this however, we have no business sending U.S. troops to fight on foreign soil when enemy combatants are involved in their own civil wars.
U.S. national security interests do not depend on the outcome of the peace talks.
It's time to come home.
Last year, the guerrillas launched repeated attacks against Afghan forces as U.S. troops started to withdraw, in order to gain leverage in negotiations with the Kabul government, the report to Congress by the Lead Inspector General for Operation Freedom's Sentinel said.
The Qur'an requires them to lie using taqiyya when it helps them with their purpose.
Joe Biden hasn't a clue how to get the U.S. out of Afganistan [In his own arrogant words]
As America's longest war reaches the two-decade mark this year, one of President-elect Joe Biden's first orders of business will be figuring out a way forward in Afghanistan – and, by extension, a roadmap for NATO's mission in the country.
Neither the Taliban nor Al Qaeda is at the top of America's national security threat list anymore, and NATO officials, too, have been clear about their belief that they have bigger fish to fry.
In the alliance's new Strategy 2030 report, Afghanistan is mentioned just six times in 40 densely-packed pages.
The war in Afghanistan is a mission on which the success or failure of NATO was once thought to hinge. In its early days, the war was billed as not only a post-Cold War rebirth of the alliance, but also its 21st-century evolution.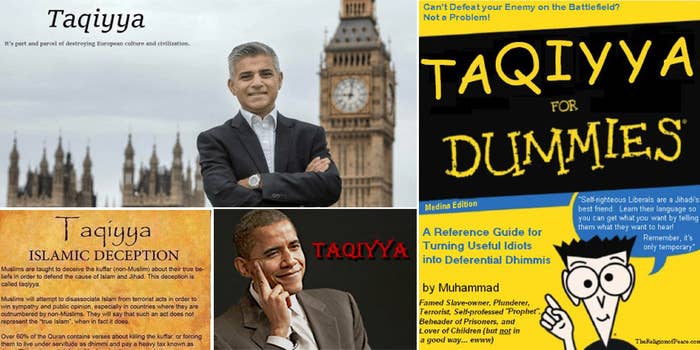 Stars and Stripes
By J.P. Lawrence
KABUL, Afghanistan — About 30 Taliban militants were killed when they detonated a bomb they were learning how to assemble, the Afghan Defense Ministry said.
The blast occurred last week at a bomb making course in Afghanistan's northern Balkh province, the statement said.
Six foreign fighters were among the militants who died in the incident, the Afghan military said.
While the foreigners were not identified, militants from abroad — some affiliated with al-Qaida — have trained Taliban fighters to make bombs during the last two decades of war in Afghanistan.
Goats are very nervous when they around Muslims
The Taliban are supposed to prevent Afghanistan from being a base for terrorist groups such as al-Qaida, under the terms of a deal signed last year that would lead to a U.S. withdrawal from Afghanistan.
But the Taliban leadership continues to maintain ties with al-Qaida, with members of the terrorist organization integrated into Taliban forces and command structures, a new report said Thursday.
The Biden administration is weighing whether the Taliban are meeting their commitments as it decides whether to withdraw all troops from the country by May 1.
Resolute Support Mission Commander United States Army General Austin Scott Miller (R) speaks with Afghanistan's Foreign Minister Salahuddin Rabbani during a meeting of the North Atlantic Council and Resolute Support at NATO headquarters in Brussels on December 5, 2018.
(Photo by Francisco Seco / POOL / AFP) (Photo credit should read FRANCISCO SECO/AFP via Getty Images)
Gen. Scott Miller, the top U.S. commander in Afghanistan, told Reuters this week that Taliban violence is too high and could hinder peace negotiations if not curbed.
"Taliban violence is much higher than historical norms … it just doesn't create the conditions to move forward in what is hopefully a historic turning point for Afghanistan," Miller said.
THE END