By Jim Campbell
March 10th, 2020
It is clearly time for a clown round up, the Trump Justice Department will do just that.
Chuck Schumer is the first among many who will likely be indicted.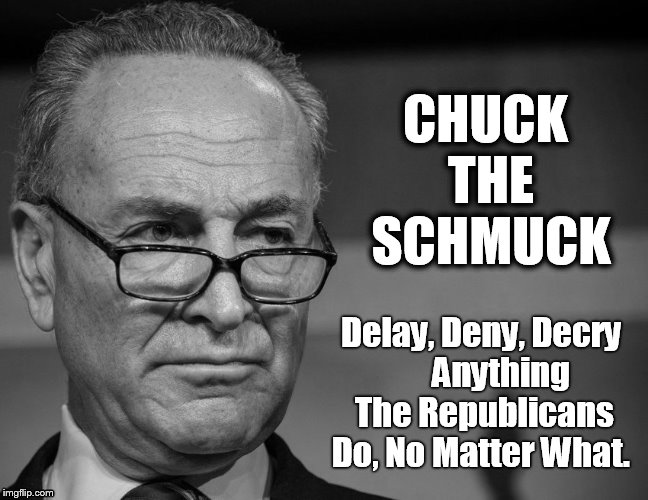 A Democrat President and his Justice Department wouldn't think of holding their own to account.
Holder actually claimed that he had some sort of immunity from testifying, which was just another Democrat lie.
WASHINGTON — Chief Justice John Roberts offered a rare rebuke of Senate Minority Leader Chuck Schumer on Wednesday after the New York Democrat made what Roberts called "threatening statements" against two conservative justices.
Schumer had spoken outside the Supreme Court earlier in the day as the justices were hearing a case about a Louisiana abortion law.
Schumer addressed two Trump-appointed associate justices, Neil Gorsuch and Brett Kavanaugh.
"I want to tell you, Gorsuch, I want to tell you, Kavanaugh, you have released the whirlwind and you will pay the price," Schumer said.
"You won't know what hit you if you go forward with these awful decisions."
President Donald Trump also condemned Schumer on Twitter later on Wednesday.
"This is a direct & dangerous threat to the U.S. Supreme Court by Schumer," Trump said. "If a Republican did this, he or she would be arrested.
Serious action MUST be taken NOW!"
For his part, if Schumer is beginning to show remorse it's because he has a high probability he will end up in prison, where he belongs.
THE END