By Jim Campbell
February 29th, 2020
It's a good thing MSNBC allows Chris Matthews to broadcast from his asylum he inhabits or they would have no viewers at all.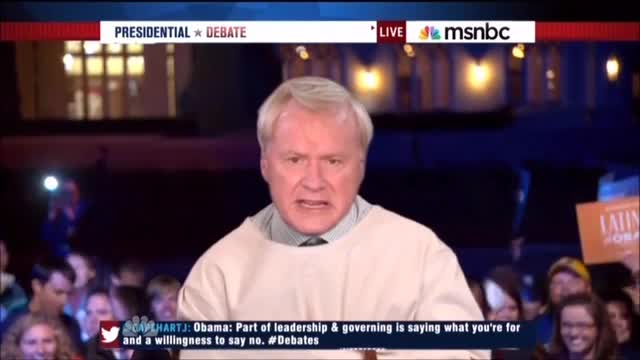 He has received multiple treatments with electroshock therapy to quell the tingle that was running up his leg.
When one broadcasts from this phony network they have reached to the bottom of the barrel, there's nowhere to go.
It would be much like trying to commit suicide by jumping out of his basement window. [Appropriate Music]
O.K. they would have one, Rachel Maddow and she would just be watching reruns. of her own show.
Bernie has picked up quite a following among the uneducated and those too dumb to vote.
It would be great to watch him face off with President Trump who would likely destroy him.
The destruction would be so complete that Bernie might not make it to the second debate.
THE END