By Jim Campbell
February 27th 2020
It's no secret that Google's true origin partly lies in CIA and NSA research grants for mass surveillance
I'm not one who favors government intervention and new laws to limit our freedoms.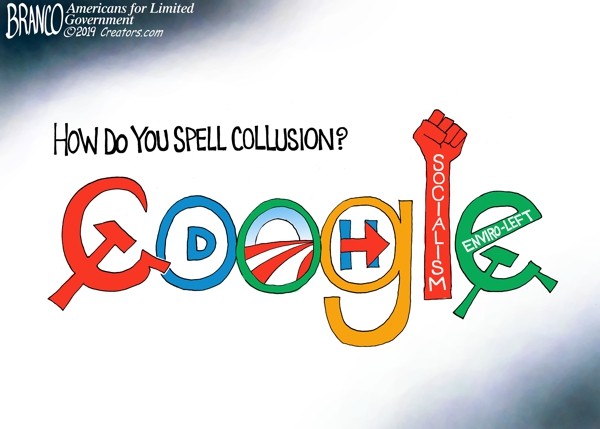 The time to have done this was long ago, but no one on our site has ever accused members of Congress of being alive, functional alert while they draw their undeserved salaries.
Listen to the good doctor below, a Democrat, an expert and one who has Google's malfeasance well documented.
Since the majority of the members of Congress spend their time thinking of ways to raise our taxes they likely won't have the time to fit this into their agenda.
It's time for a display of circulating hormones to be shown on behalf of those we have foolishly chosen to represent us.
Contact them and demand that this intrusion into our 4th Amendment right to privacy must cease and desist forthwith.
Google has reached the point that they are able to influence our elections in the United States.
Properly worded legislation would promptly be passed by the Senate and signed into law by President Trump.
Google has put us at a tipping point.
THE END