Members of the general public and legal community paid their respects to Justice Antonin Scalia as he lay in repose on the Lincoln Catafalque in the Great Hall of the Supreme Court.
Scenes included the portrait of Justice Scalia on display in the Great Hall and outside shots of Court Plaza with people waiting in line and the flag at half staff. The people passing the casket during this portion of this day of lying in repose included Appellate Court Judge Frank Easterbrook, Circuit Court Judge Sri Srinivasan, and Senator Mike Lee (R-UT
Instead, Antoine Scalia was mysteriously found dead (cough cough), no autopsy, even though it was a hinting preserve ranch in a remote area.
U.S. Supreme Court Justice Antonin Scalia died of natural causes and no autopsy was necessary, a judge has told The Associated Press. W.T.F.
Chris Lujan, a manager for Sunset Funeral Homes in Texas, said the 79-year-old jurist's body was taken from the El Paso facility late Sunday afternoon and was to be flown to Virginia, although he had no details. Scalia's family didn't think a private autopsy was necessary and requested that his remains be returned to Washington as soon as possible, Lujan said. (Source)
Yes, he was known to have heart problems and high blood pressure, but how does one establish the cause of death without an autopsy?
Axios
July 22, 2019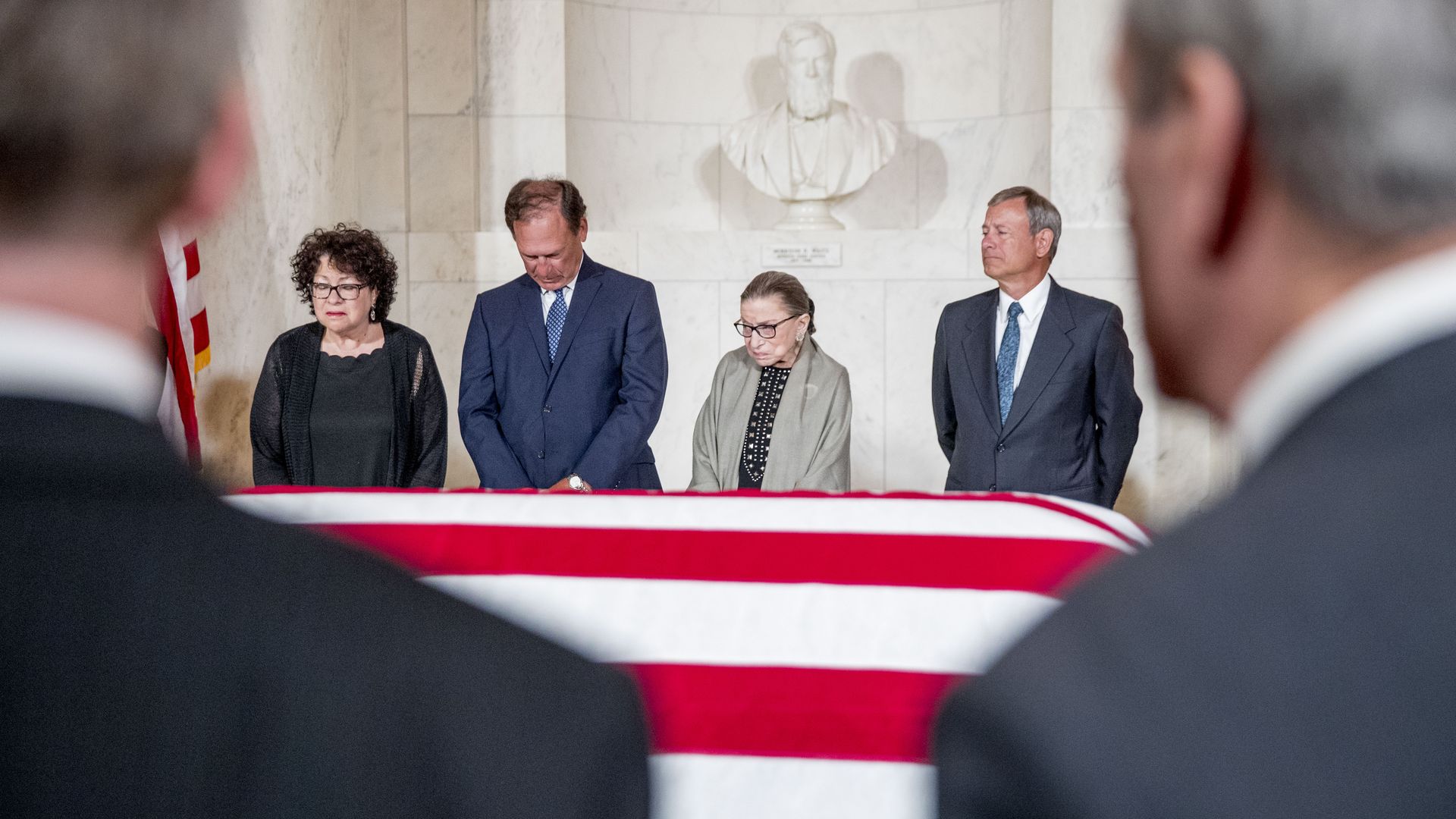 Former Supreme Court Justice John Paul Stevens, who died last week at age 99, lied in repose at the court's building in Washington on Monday, prompting visits from the current justices, more than 80 of his former clerks, and President Trump and first lady Melania Trump.
Details: Stevens was the 3rd-longest-serving member of the Supreme Court before his 2010 retirement. He will be buried in Arlington National Cemetery in a private ceremony.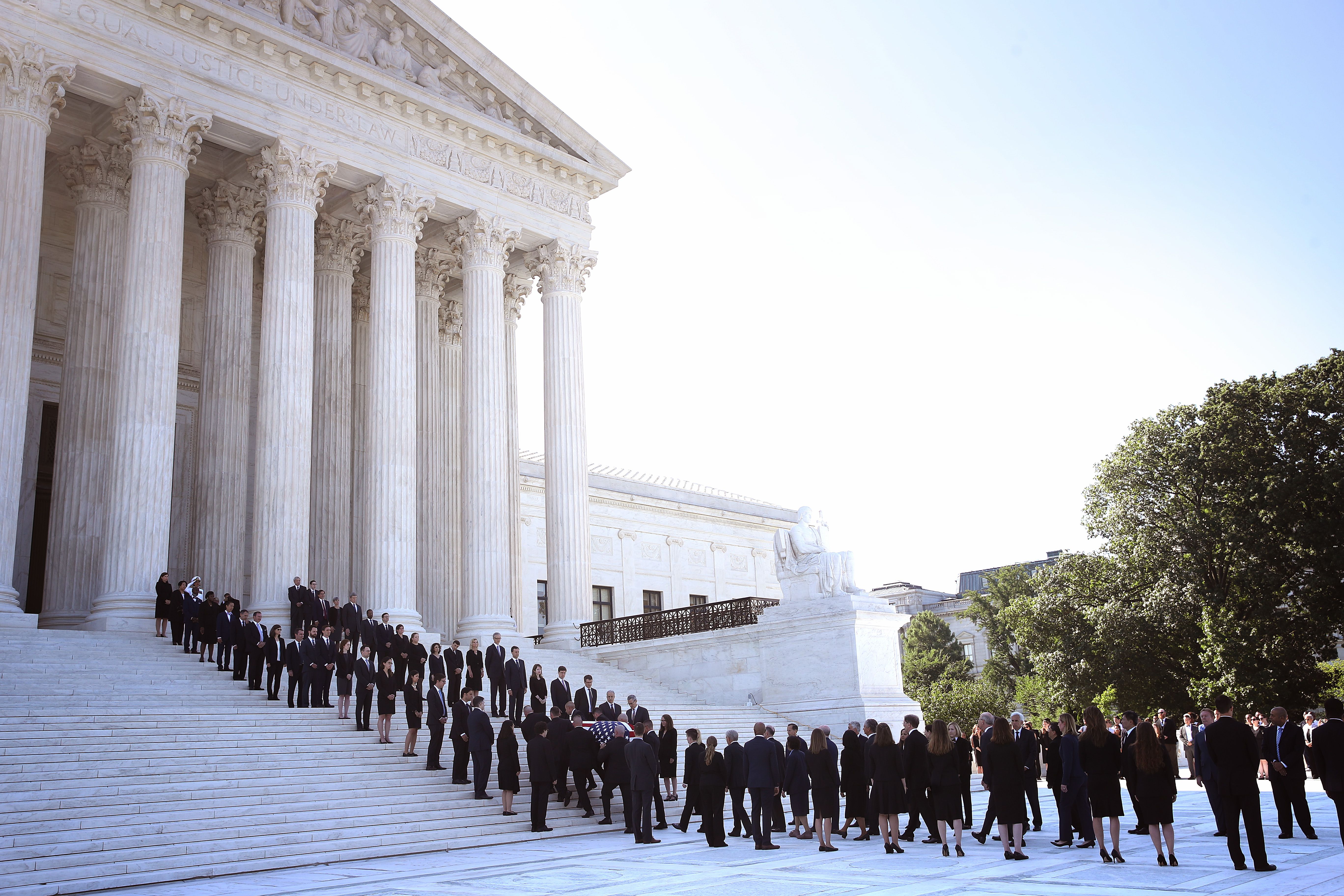 Members of the U.S. Supreme Court police serve as pallbearers to carry the casket of the late Associate Justice John Paul Stevens up the steps of the U.S. Supreme Court. Photo: Alex Wong/Getty Images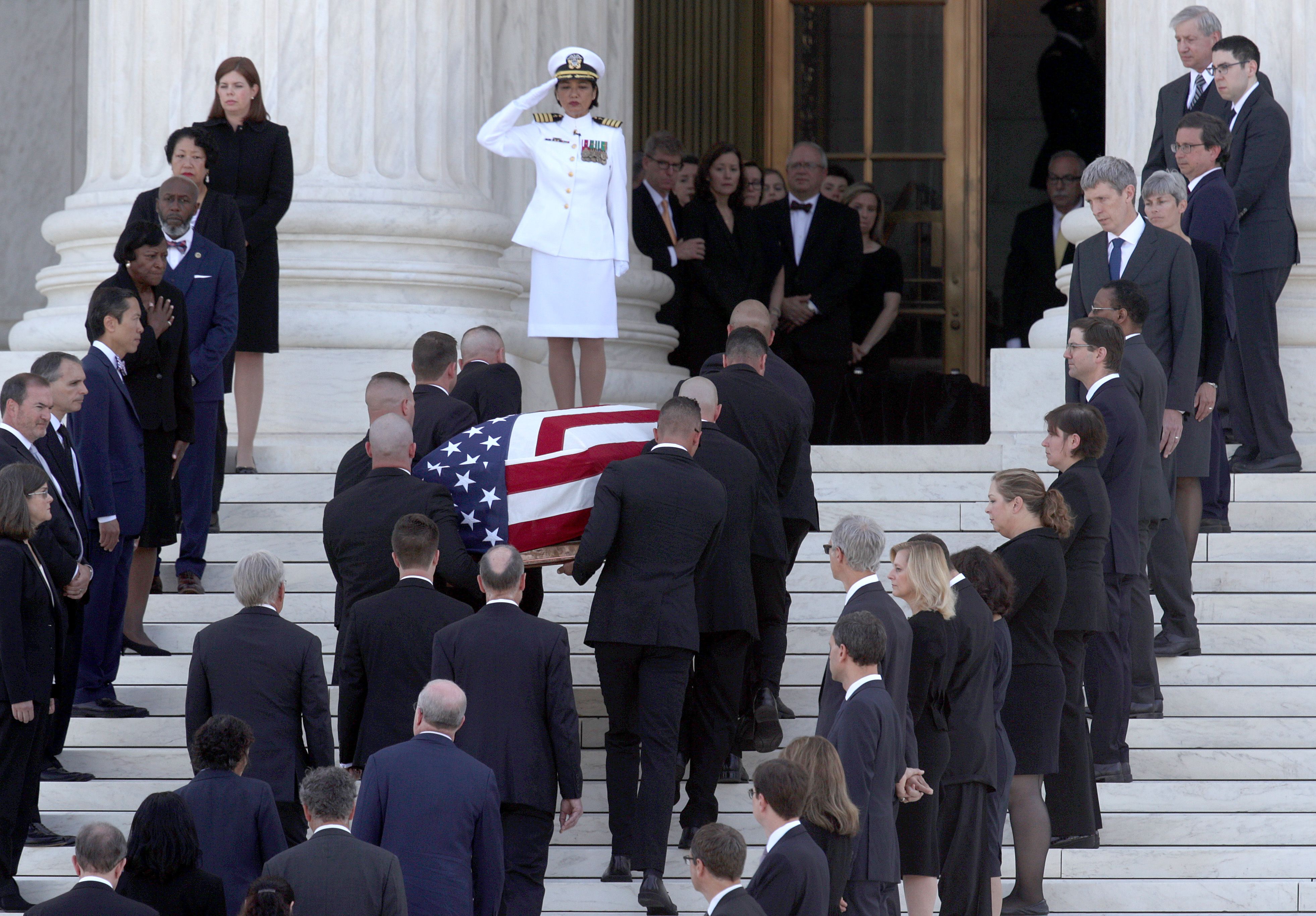 Photo: Alex Wong/Getty Images
Family members of the late Supreme Court Justice John Paul Stevens arrive. Photo: Andrew Harnik/Pool/Getty Images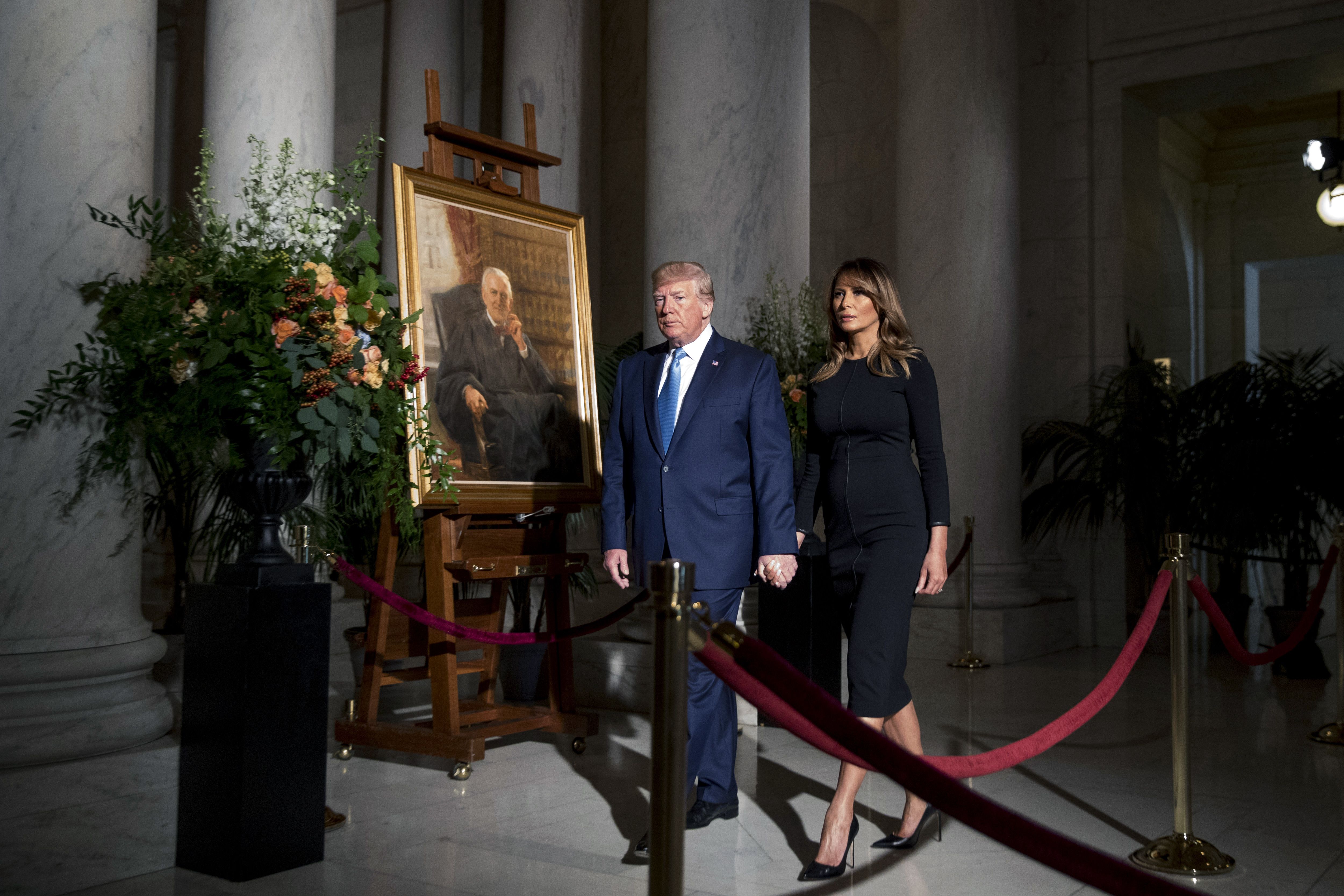 President Trump and first lady Melania Trump. Photo: Andrew Harnik/Pool/Getty Images