By Jim Campbell
June 2nd, 2019
Leave it to squinty and the meat puppet to put their delusions on the only channel that would have them, MSNBC.
Has it ever occurred to the readers at this site, that Joe Scarborough and his beat up wife put up nothing but fake news?
Clearly, they wouldn't be going after the womanizer and alleged rapist old what's his name?
Wait a few seconds!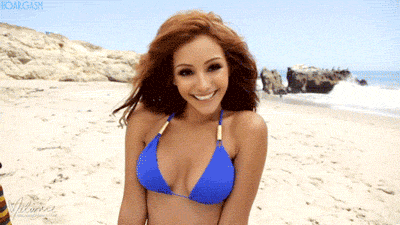 Melanie Iglesias (born June 18, 1987, in Brooklyn, New York) is an American model and actress. After being voted Maxim 's "Hometown Hotties" winner in 2010, she has been featured in magazines such as World's Most Beautiful, Esquire, and Vibe.
Nope, their tripe is only reserved for Republicans.
We are faced with an issue here in that Morning Joe is nothing more than fake news spilling their coffee all over themselves in their meaningless attempt to make up more lies about Donald Trump.
Pelosi has in fact lost it, the fact that they can't see it would be because they are paid not too or they are so delusional that they don't get it.
Who says that the president is sending out doctored video of Nancy Pelosi?
Only in their dreams would the president of the United States take the time to do so.