Mr. Clyburn, the top-ranking black lawmaker in the House, said he didn't encourage or discourage Ms. Fudge, who is also black, to run.
Both are members of the influential Congressional Black Caucus, whose ranks include about 45 House Democrats.
House Minority Leader Nancy Pelosi on Thursday taunted her critics in the
House Democratic caucus attempting to block her path to the speakership, daring any would-be candidate to jump into the race and saying she still enjoyed "overwhelming support" to become the next speaker.
Interested in Democratic Party?
"Come on in, the water's warm," she said in a press conference when asked about her possible challengers.
Pelosi, who doesn't have an opponent in the speaker's race, must win the support of a majority of Democrats behind closed doors on Nov. 28, and of 218 members on the floor on Jan. 3 to become the next speaker.
The number of votes needed on the floor could change, if members vote "present" or do not vote, lowering the threshold.
'Never Nancy': Democrats ramp up efforts to sideline Pelosi, without offering an alternative)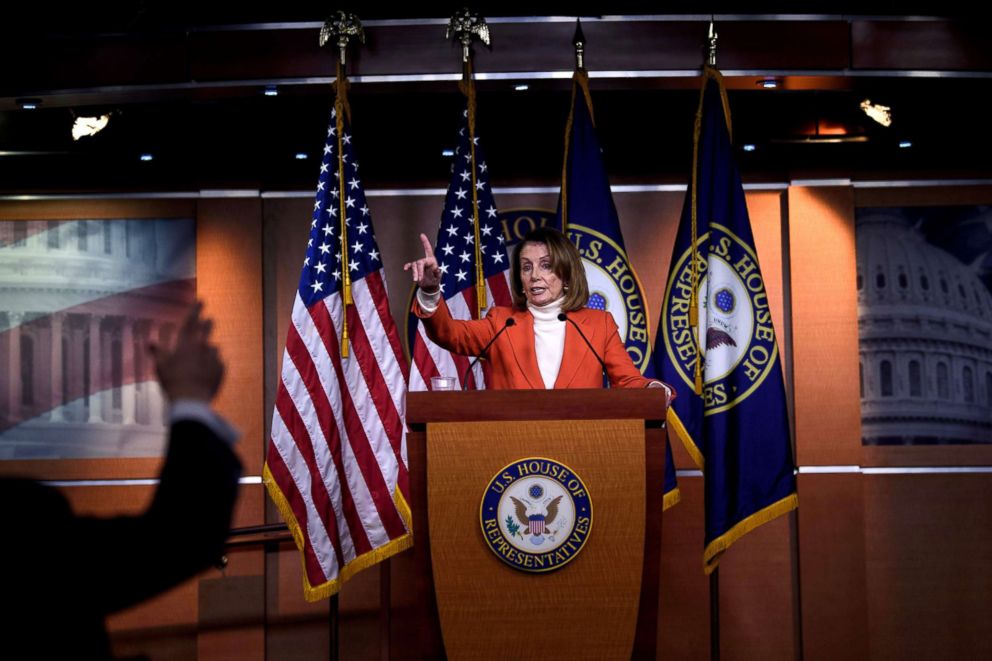 The California Democrat, who expressed confidence she would win a speaker vote if taken immediately, faces resistance from a small but determined clutch of Democrats and incoming members who have called for new leadership of the caucus and pledged not to vote for her on the campaign trail.
Spread it Nancy spread it.  Note how quickly she brushes off the question saying it's not about her but the Democrat's agenda.
They have one?  L.O.L.
Not according to her opponent,  Rep. Marcia Fudge of Ohio who also want's the job.
At least 17 Democrats have signed on to a letter vowing to vote against Pelosi on the House floor, according to aides and members involved in the effort. Should they stick together or add more to their group, they'd be able to deny Pelosi the votes needed on the House floor.
"Have you seen the letter?" Pelosi asked reporters.
Pelosi's opponents say they will release the letter once they obtain at least 20 signatures. They argue that the universe of Democrats willing to oppose Pelosi is greater than 17, but that some have not been willing to sign on to the letter.
THE WALL STREET JOURNAL
By Joshua Jamerson and Natalie Andrews
November 16, 2018
Pelosi's Critics Court a Rival for Speaker
Some representatives in the House are lining up behind Ohio Rep. Marcia Fudge
Opponents of House Democratic Leader Democratic Nancy Pelosi are urging Rep. Marcia Fudge of Ohio, shown, to run for speaker. Photo: Brian Cahn/Zuma Press
WASHINGTON—Some of House Democratic Leader Nancy Pelosi's detractors expressed support for a possible challenge to her party leadership by Ohio Rep. Marcia Fudge, as Mrs. Pelosi disclosed key endorsements and said she was confident she would return to the position in January.
"I intend to win the speakership with Democratic votes," said Mrs. Pelosi, who served in the role from 2007 to 2011.
"I have overwhelming support in my caucus to be speaker of the House."
She needs a majority of all lawmakers casting a vote for a speaker candidate to secure the position.
That would mean 218 votes if all members, Democrats and Republicans, cast a vote.
But her threshold for victory could be lowered if some lawmakers simply vote "present."
Ms. Fudge is thinking about challenging Mrs. Pelosi, said Assistant Minority Leader James Clyburn (D., S.C.), who spoke with the Ohioan on Thursday.
A representative for Ms. Fudge didn't respond to requests for an interview. She told Cleveland.com, her hometown news outlet, on Wednesday that she was giving it some thought. "I am at the very beginning of this process," she said. "It is just in discussion at this point."
Ms. Fudge is also a member of the progressive caucus, which represents the Democratic Party's left wing. She was first elected to the House in 2008 to represent a group of northeast Ohio near Cleveland, and was chairwoman of the 2016 Democratic National Convention in Philadelphia.
Ms. Fudge has been in touch with a small group of incumbent lawmakers who oppose Mrs. Pelosi's leadership—not on ideological lines, but on the grounds that she has served as leader of the caucus for too long and should step aside and allow newer members to move up.
Reps. Tim Ryan (D., Ohio), Seth Moulton (D., Mass.) and Kathleen Rice (D., N.Y.) are some of Mrs. Pelosi's fiercest critics and have spent the week since Election Day trying to rally enough votes to block her speakership bid.
Mr. Ryan is encouraging Ms. Fudge to run.
Ms. Rice said Thursday that she had spoken with Ms. Fudge about running for the top post, which is second in line of succession to the presidency.
"I am glad that she is considering it," Ms. Rice said of Ms. Fudge. "I think once we show that the leader can't get to 218, you're going to see other people throw their hat in the ring, too."
The CBC could be a powerful ally for Ms. Fudge, a former head of the organization, should she enter the contest.
"If Marcia Fudge did anything except run against Jim Clyburn, then I'd probably be for her," said Rep. Cedric Richmond, chairman of the CBC, adding he's "not anti-Pelosi, but whatever Marcia does, I'm very pro-Marcia."
Mr. Richmond noted that Ms. Fudge, 66, hasn't formally committed to challenging Mrs. Pelosi, 78. "It's not a race now. People are trying to make it a race, but that's a decision for Marcia," Mr. Richmond said, calling it "something others are pushing."
Mr. Clyburn, meanwhile, said he thinks Mrs. Pelosi is likely to line up enough votes by January. "I don't know if she's got them or not, but I think she'll have them," he said.
Mrs. Pelosi said Thursday she would be elected if the speaker-ship vote were that day.
As of Thursday, many lawmakers in the black caucus backed Mrs. Pelosi, including Mr. Clyburn, who himself is one of the California Democrat's top lieutenants. Rep. Terri Sewell (D., Ala.) said Thursday she supported Mrs. Pelosi because, as House minority leader, Mrs. Pelosi helped Democrats take back power in the House in the midterm election. Rep. John Lewis (D., Ga.) also said he planned to back Mrs. Pelosi and circulated a letter to colleagues.
"Rep. Nancy Pelosi has been one of the most dependable and reliable members of Congress," he wrote.
"No one works harder than she does, traveling the length and breadth of the country to support our members."
Mrs. Pelosi has assembled a group of lawmakers to make calls to members on her behalf, as well as some top Democrats outside the caucus.
Please see the entire article below.
On Thursday, two newly elected Democrats, Mike Levin and Katie Hill, posted a letter signifying their support.
The leader was still meeting with other newly elected Democrats who promised on the campaign trail that they would oppose her bid for speaker.
Rep.-elect Jeff Van Drew (D., N.J.) said he was meeting with Mrs. Pelosi later in the day but would stand firm on voting against her both in private, inside the Democratic caucus meeting, and publicly on the House floor in January. "I'm sticking to my word." He acknowledged he was aware that Ms. Fudge is mulling a bid but wouldn't comment further.
New Rule for the GOP
Separately, House Republicans on Thursday adopted a new rule that would force indicted GOP members to give up their committee and leadership posts. That move comes as Mr. McCarthy, the newly minted GOP leader, is faced with the return of two Republicans under indictment who were re-elected.
The new rule would apply to any House Republican facing indictment for a felony for which a prison sentence of two or more years might be imposed.
GOP Reps. Chris Collins of New York and Duncan Hunter of California were indicted in August.
Mr. Hunter, who was indicted on a charge of using campaign funds for personal expenses and related charges, won re-election in Southern California last week despite the legal cloud.
Mr. Collins, who faces insider-trading charges, hasn't yet been declared winner of his re-election in upstate New York, but he is ahead as the final votes are being counted.
—Janet Hook contributed to this article.
Write to Joshua Jamerson at joshua.jamerson@wsj.com and Natalie Andrews at Natalie.Andrews@wsj.com
Appeared in the November 16, 2018, print edition as 'Pelosi Critics Court a Rival.'
Pelosi's allies believe she will be able to convince a number of those critics to support her on the floor, or vote "present," even if they opposed her in the caucus vote.
She's been meeting and speaking with uncommitted and incoming members all week, along with the various constituencies of the caucus – including the Progressive Caucus and the Congressional Black Caucus, and members of the bipartisan Problem Solvers Caucus who are holding out support for a number of procedural rules changes in the House.
On Wednesday night, she hosted a dinner for the freshmen Democrats with top Democrats on several House committees, all of whom support her speaker bid and discussed their agendas with incoming members scrambling to lock down committee assignments.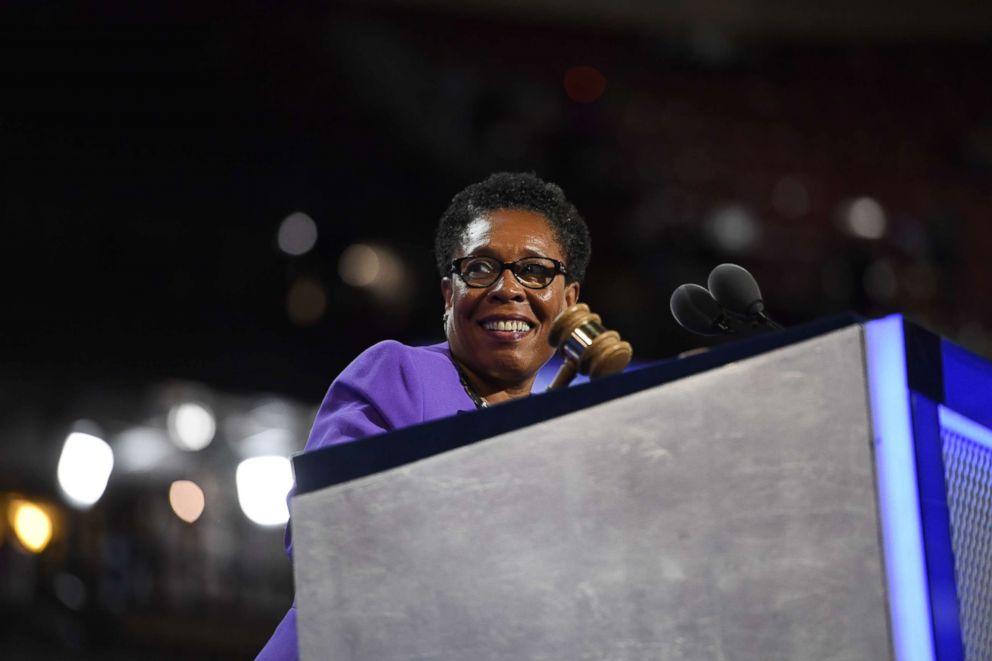 Pelosi's critics received a boost Wednesday when Rep. Marcia Fudge, D-Ohio, a former chair of the Congressional Black Caucus, said she was considering a bid to challenge Pelosi.
On Thursday, Rep. Karen Bass, D-Calif., another potential challenger eyed by the "Never Nancy" Democrats, tweeted that she would support Pelosi for speaker.
Pelosi did not appear worried Thursday by the possible challenge from Fudge.
"I happen to think, at this point, I'm the best person for this," she said.
Asked whether she thought critics opposing her for speaker might be sexist, Pelosi responded, "You'd have to ask those people what their motivation is. I think of the 17, it's mostly like 14 men who are on that letter.
"You know I've never gone to that place," she continued.
"I enjoy a tremendous amount of support from the women in our caucus — from the new members who are women in our caucus — and so I get the upside, I think, of being a woman.
You'd have to ask them.
"If in fact there is any misogyny involved, it's their problem, not mine," she said.
THE END