Poland takes on Islam and the EU, No terror attacks ever, winning in every sense of the word.
Poland refuses to allow Muslim migrants and refugees into the country.
The EU struggles to understand and correct this "upstart" country. Poland is the ROCK of Europe
It's time for the United States to get in line with Poland and keep Muslims out of our country.
As a result of their common sense approach and their simple grasp of reality…they have had NO terror attacks.
No gang rapes.
No trucks running over Christians at Christmas.
No shooting and torture of young people at music concerts.
No heads sawed off.
July 9, 2017
Great job, Poland.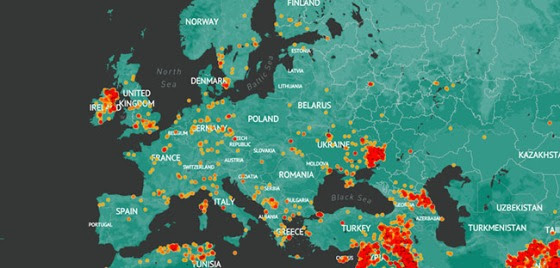 Stand firm against the politically correct madness that has infected most of the rest of Europe, laid bare the throats of their citizens to the blades of evil islam, and offered up their sons and daughters for the amusement of savages.
There's a simple way to avoid muslim terror: Avoid muslims.
This Young Polish Lady Explains what the Left Cannot Grasp…
As carnage unfolds all around them, Poland is "learning from the mistakes of others" in preventing terrorist attacks at the hands of Islamic extremists.

…and the lesson is not allowing Islamic migrants into their country.
Ryszard Czarnecki, a British-born Polish politician, said in the aftermath of Saturday's London Bridge terrorist attack that these incidents are often carried out by children of "Islamic migrants" who are citizens of the European countries they live in, according to Radio Poland.

Refusing Islamic migrants is only way of ensuring security: (Source)Polish MEPS— Radio Poland (@thenews_PL) June 5, 2017

Czarnecki, a European Parliament vice president, said these homegrown jihadists are frequently trained by the Islamic State.
"Other countries have led to a situation in which those trained on Islamic State territory in Syria, Iraq – young people with French, Belgian, Dutch, British, German citizenship – return to Europe … and somehow [the authorities] were incapable of monitoring them," he said.

"We, Poland, are learning from the mistakes of others," Czarnecki added.

"And we will not open our doors to Islamic migrants."

Poland adopted a tough stance on migrants when Europe was being inundated with refugees from the Middle East.

"We have no terrorist attacks in Poland because we withdrew from a plan approved by the previous government of accepting thousands of migrants, known as refugees," the leader of Poland's ruling PiS party, Jarosław Kaczyński, said recently.

Via: BizPacReview